sOBRE O PROJETO | ABOUT THE PROJECT
O Supernova Duo foi convidado a animar 10 cenas do videoclipe que foi dirigido por Pola Lucas. abaixo as cenas que nós animamos, algumas são emendadas com outras e por isso parecem uma coisa só.
Agradecimentos especiais à Pola Lucas e equipe pela oportunidade!
__________________________
Supernova Duo was invited to animate 10 scenes from this Music Video directed by Pola Lucas. You can whatch below the scenes that we animate, some are amended with others and this is why they seems to be one thing.
We thank Pola Lucas and team for the opportunity!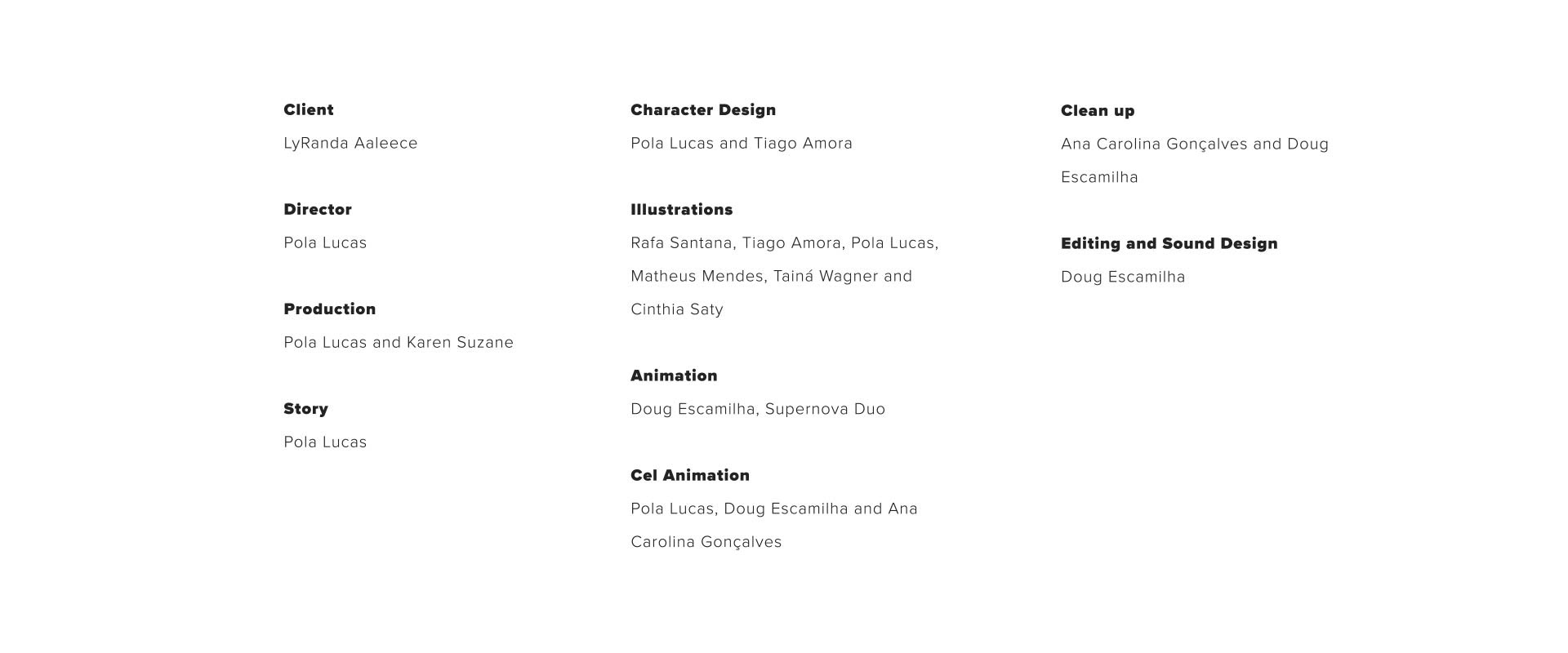 mais sobre o projeto | more about the project
Abaixo alguns shots que trabalhamos mais de perto na animação
Below are some shots that we worked on more closely in animation.